A passionate team that makes
Technology work for

your business
We are as enthusiastic as you to create tech-enabled solutions that could not only grow your business but change the world. Over the years, we have helped 100+ businesses impact millions of people across the globe
square feet of office space
At our company, we are passionate about creating mobile apps that truly make a difference in people's lives. Our purpose is to revolutionize the mobile experience with innovative app development that enhances the way people live, work, and play.
We are passionate about creating cutting-edge mobile applications that enhance the way people interact with technology. Our vision is to be at the forefront of the mobile app development industry, delivering innovative solutions that make a positive impact on people's lives.
Our mission is to create innovative mobile applications that enhance people's lives and empower businesses to succeed in a rapidly evolving digital landscape. We are dedicated to developing user-friendly, reliable, and secure apps that deliver exceptional value to our clients and their customers.
A team who accelerates your idea-to-product journey, helping you win more customers and scale your business.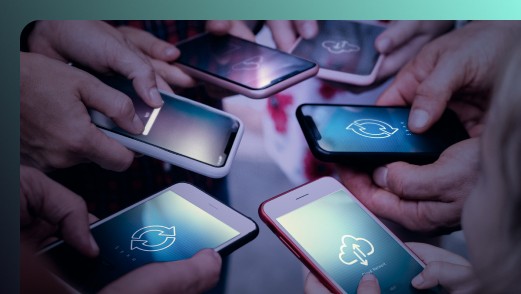 Say hello to our product development team
The brains that make our clients happy!
Project and account management
Full stack software developer